Economy Run 2012 – srovnání s jiným vozem než Škoda
Soutěže Škoda EconomyRun se účastníme pravidelně již několik let, ale letos jsme k tomu přistoupili trochu jinak...
Jako stálý účastník Economy Run jsem si již delší dobu pohrával s dvěma otázkami. Jak se liší průměrná rychlost dosahovaná při soutěži od té, kterou by v běžném provozu dosáhl řidič jedoucí podle předpisů? Odpověď na tuto otázku nám ukáže, jestli je Economy Run vzdálená od reality a nebo jestli podobných výsledků může dosáhnout každý i v běžném provozu, když dodržuje zásady úsporné jízdy.
Tou druhou otázkou bylo, jak by v této soutěži obstály vozy jiných značek, které k úspoře paliva jdou jinouccestou než například vozy značky Škoda z řady GreenLine. Tím mám na mysli hlavně hybridní technologie, za jejichž průkopníky považuji Japonské výrobce. Economy Run 2012 jsme se vyjímečně nezúčastnili, protože v jejím termínu jsem neměl čas já ani můj stálý spolujezdec. Naskytla se ale příležitost odpovědět současně na obě výše uvedené otázky, protože jsem měl v servisu svoji Hondu Civic a jako náhradní vůz jsem na 14 dní dostal hybridný vůz Honda Insight.
Poprosil jsem tedy pořadatele o zaslání itineráře letošní Economy Run, abychom mohli tuto trasu projet s vozem Honda Insight. Pořadatelé nám v tom vyšli vstříc, takže nám nic nebránilo v provedení zkoušky a odpovězení na výše uvedené otázky.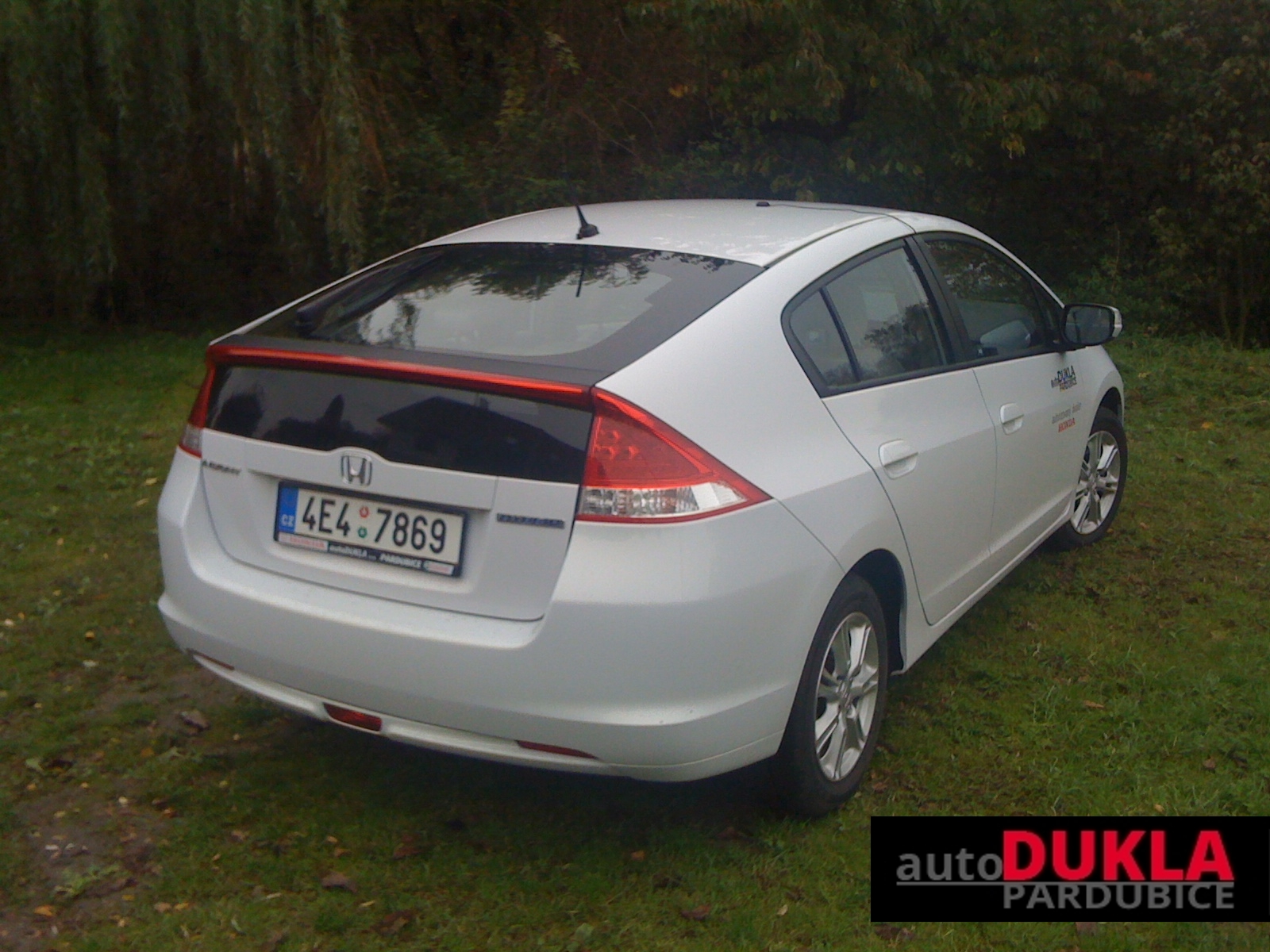 Z Mladé Boleslavi od místa tradičního startu vyjíždíme, tentokrát v trochu jiném složení, jako Česko-Německá posádka Marek Tomíšek (řidič) a Daniel Geissler (navigátor). Nulujeme palubní počítač a s plně natankovanou nádrží vyrážíme dle itineráře na trasu Economy Run 2012. Strategie je jasná, jedeme úsporně, ale ne za každou cenu. Abychom odpověděli na obě otázky, tak jedeme s maximálním využitím rychlostních limitů, nebo takovou rychlostí jakou umožňuje dopravní situace. Do cíle první etapy, který je v areálu Škoda Auto ve Vrchlabí dojíždíme v čase 2h:43min.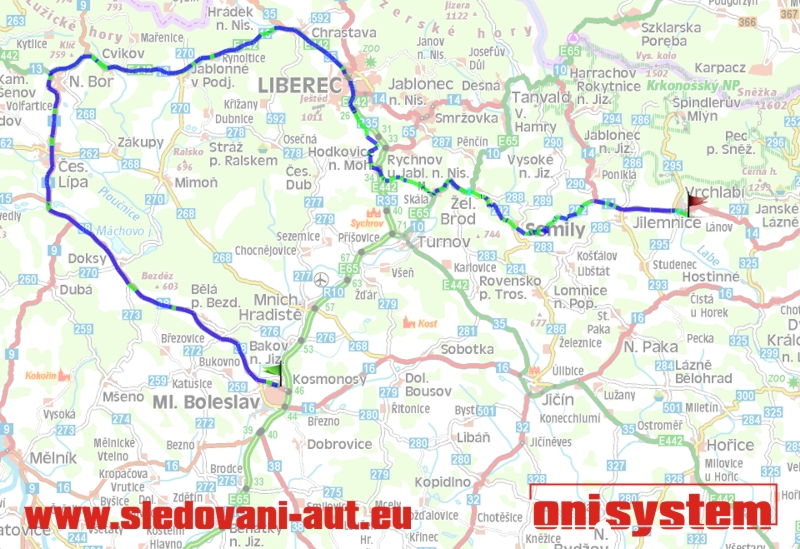 Po několikaminutové přestávce na protažení vyrážíme na trasu druhé etapy Economy Run 2012. Jelikož cíl první etapy nám neposloužil jako zastávka na WC, protože jsme na rozdíl od oficiálních soutěžících nemohli jít dovnitř, tak zastavujeme cca po půl hodině jízdy u benzínové pumpy. Čas na ní strávený ale samozřejmě nezapočítáváme do celkové doby jízdy. Po krátké přestávce pokračujeme zpět do Mladé Boleslavi. Do cíle přijíždíme v celkovém čase 285 minut, zatímco na projetí trasy Economy Run byl limit 315 minut. Máme tedy 30 minut k dobru a naše průměrná rychlost vychází na 60,71km/h.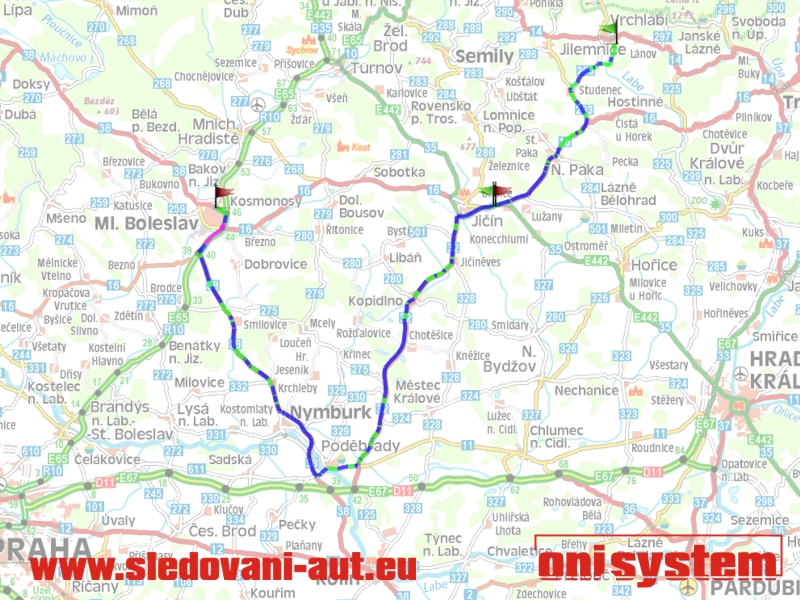 Míříme k čerpací stanici, která je hned naproti, abychom natankovali opět plnou nádrž, podobně jak se to dělá při soutěži Econom Run. Palubní počítač ukazuje spotřebu 4,1l/100km zatímco dle dotankování (11,63l) vychází spotřeba na 4,03l/100km. S touto hodnotou tedy budeme počítat při srovnání, protože při Economy Run také není směrodatný údaj na palubním počítači. Tato spotřeba odpovídá hodnotě 95,907g/km CO2.
Jelikož tento vůz nelze zařadit do žádné z kategorií, tak budeme porovnávat pouze s celkovými výsledky, které jsou řazené právě podle emisí CO2. Pohledem do celkových výsledků zjitíme, že by nám patřila pomyslná 28. příčka z celkových 48 posádek včetně tří historiků. Jsme tedy hluboko pod polovinou startovního pole a o hodnotě 70,678g/km (2,970l benzínu na 100km), které dosáhla nejlepší posádka Tribula Marek – Kadlec Martin s vozem Škoda Citigo 1,0MPI 55kW (loni jediná posádka která nás porazila, tehdy jsme jeli s vozem Škoda Fabia 1,6TDI Monte Carlo) si můžeme jen nechat zdát. Ale i k výsledku prvního většího a zároveň výkonnějšího vozu, než s jakým jedeme my, máme hodně daleko, Škoda Octavia Tour 1,9TDI 81kW dosáhla spotřeby 2,984l nafty na 100km, čemuž odpovídá emise 79,067g/km.
Jak je to tedy s rychlostí? Při porovnání průměrných rychlostí zjišťujeme, že bychom byli druhá! nejrychlejší posádka ve startovním poli. Ano, čtete správně! I když jsme jeli trochu rychleji než běžně na Economy Run jezdíme, tak bychom nebyli nejrychlejší a co je ještě zajímavější, že zmíněná rychlejší Octavia 1,9TDI 77kW by se umístila o 6 příček nad námi se spotřebou 3,414l/100km s průměrnou rychlostí 62,14km/h.
Závěr je tedy velmi zajímavý. I když se v soutěži Economy Run dosahuje extrémních výsledků, tak není příliš vzdálena běžné jízdě s lehkou nohou na plynu a podobného výsledku může dosáhnout každý, pokud není příliš hustý provoz. Druhé zajímavé zjištění je, že dieselové vozy jsou velmi úsporné a mohou se směle měřit i s hybridními vozy, které by pravděpodobně dosáhly lepšího výsledku pouze v hustém městském provozu.